---
---
Speakers With An Overarching Sound Reach. Seamlessly Crisp, No Matter Where You Are!
The World's Most Advanced True Wireless Earbuds Designed With Superior Hi-fi Sound And Ultra-long Playtime. 
It's Your Perfect Workout Companion With A Secure Fit And An IPX-7 Waterproof Rating. 
Designed By Audio's Finest Award-winning Engineers To Deliver Intelligent Noise Reduction + Immersive Sound For All-day Enjoyment.
---


Renowned Performance And Remarkable Comfort From Earbuds Designed To Bring You Closer To Your Music — And The World Around You!
Ready To Use Right Out Of The Case With Bluetooth Technology That Automatically Pairs And Connects To Your Phone, Any Phone.



INTELLIGENT NOISE REDUCTION:
Say goodbye to noise. Incredibly light noise-reducing earbuds, block out your environment so you can focus on what you're listening to. Intelligent noise reduction silences the world to keep you fully tuned in to your music, podcasts, and calls.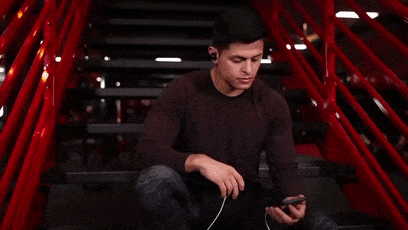 Bluetooth 5.0 technology: 
Compared with the previous Bluetooth V4.2 wireless earbuds. here you are getting 2x faster transmission speed, more stable connectivity with no signal loss, or music dropouts. The range is up to 33ft away.

QUALITY ENGINEERING:
Imported graphene vibration film, vigorous heavy bass, more delicate sound processing, clearer sound quality.




PORTABLE CHARGING CASE WITH POWER DISPLAY
Forgot to charge the earphones? Simply put them back in the case and they will get charged automatically.



SMART LCD SCREEN BATTERY DISPLAY:
Unique intelligent digital display to easily check the battery capacity. allows you to see the accurate current battery power remaining in the charging case as well as for each of the earbuds. The compact and sleek design allows the charging case to slide effortlessly into your pocket or bag.



IMPRESSIVE CHARGING CAPACITY POWER BANK :
To sweeten the deal, the charging case works as a power bank as well
Our charging case not only recharges your headphones but also charges your mobile smartphone. Works with a micro-USB cable. Can also be used as a phone stand that supports your phone in both horizontal and vertical orientations. The wireless charging case delivers 120 hours of battery life to keep you and your TWS Bluetooth earphones on the go. After each charge, your TWS Bluetooth Earphones will last 5-7 hours!



BINAURAL SEPARATION DESIGN
The earphones are designed independently and can be used separately. One earphone is connected to one mobile phone; equivalent to two independent Bluetooth earphones or two earphones can be used together. Cool clock breathing light, classic blue light, between two breaths


SMART TOUCH:
No buttons needed, TWS Bluetooth Earphones' light touch control makes things more convenient for you. Like a Smartphone, in Your Ears.



CONNECTIVITY:
The most advanced Bluetooth 5.0. the system accurately compatible with all smartphone devices and tablets (Android and iOS).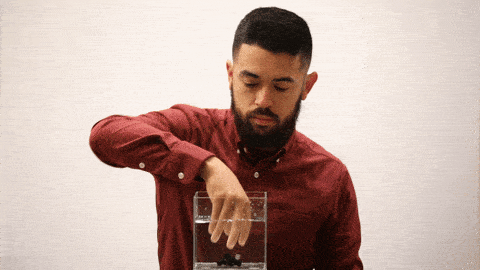 IPX7 WATERPROOF DESIGN:
The water-resistant Nano-coating efficiently protects the headphones from sweat and water and makes them perfect for running. gym, fitness, traveling, etc.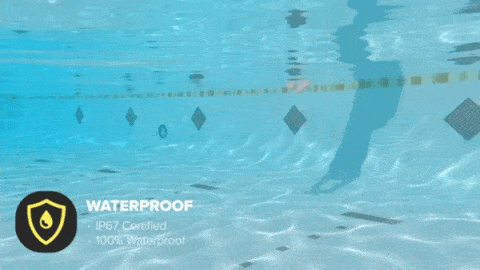 PORTABLE AND LIGHTWEIGHT:
These amazing earbuds are lightweight, easy to carry, you can use them anytime anywhere, just enjoy your life.
FIRM AND COMFORTABLE:
Designed to easily fit the ear and stay firm while at the same time provide comfort.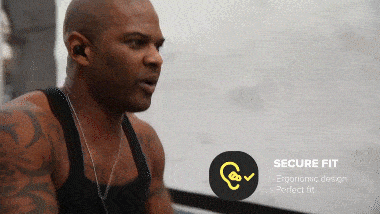 SPECIFICATIONS:
Control Button: Yes
Active Noise-Cancellation: Yes
Sensitivity: 120±5bBdB
Bluetooth Version: 5.0
Driver Diameter: 8mm
Waterproof: Yes
With Microphone: Yes
Please allow 10-24 business days for the item to arrive. Please note: due to the ongoing global COVID-19 Crisis most airports, postal offices and shipping companies worldwide are operating under various government limitations, making additional local delays in product delivery very possible, we are doing our absolute best to make sure you get your products as soon as possible.
---