---
---
Find Your Unique Drinking Fun!! The Fascinating PartyAnimal™ Shot Dispenser & Holder will allow you to easily fill up to six shot glasses at once and then carry them, all in one!! Bring Your Friends And Play Drinking Games, Have The Time Of Your Life! If You Are A Party Animal Or You Just Love To Party, PartyAnimal™ Is Your Perfect Choice!
---


Get The Party Started Faster!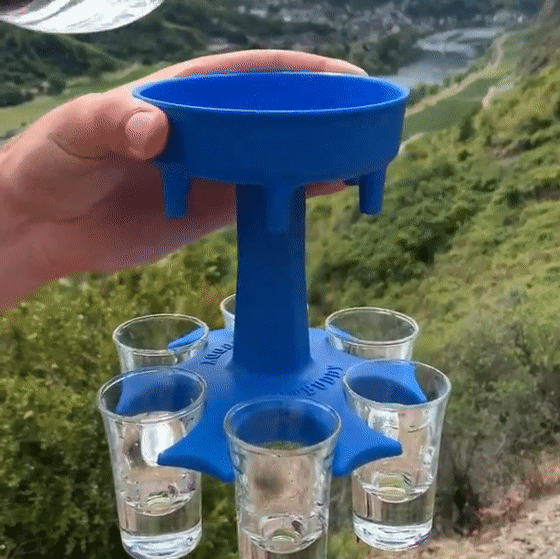 3D Printed: This amazing Partyanimal™ Shot Dispenser & Holder was 3D Printed from eco-friendly plastics and created at the highest standards.


Fascinating Glasses: Pour your favorite party drinks for 6 glasses. It can fill multiple shots at once. You can choose simple transparent glasses or these beautiful glasses.


Eye Catcher: This amazing Partyanimal™ Shot Dispenser & Holder will bring everyone's attention in no time! Surprise your guests with this amazing item.

Practical Glass Holders: Designed with practical glass holders to avoid spilling and waste.


Easy To Carry: It even includes a carrier, so you can simply lift it up and bring it over to your friends.

Specifications:
Size: 12.3x13.2cm/ 4.8x5.1 IN
Materials: 3D printing plastic made from corn-starch or sugar cane. It is 100% biodegradable, durable, strong, and non-toxic.

Please allow 10-24 business days for the item to arrive. Please note: due to the ongoing global COVID-19 pandemic, some minor delays in product delivery are possible, we are doing our absolute best to make sure you get your products as soon as possible.
---