---
---
This Handmade Knife Has The Potential To Be Passed Down For Generations.

If You Want A Knife That Is Built To Last, We Recommend this  Handmade Knife.

Crafted By Artisans Who Have Spent Years Developing Their Knife Making Skills With Premium Quality Stainless Steel, And Durable Materials,
This Knife Will Be Your Best Companion To Create The Most Delicious Meals!

---

Handmade And Durable: This knife is handmade and with premium quality, crafted by artisans who have spent years developing their knife making skills

Premium Quality Materials: Created with the top quality stainless steel


Ultra Sharp: This amazing knife was designed to be ultra sharp and cut effortlessly through any material to make your life easier!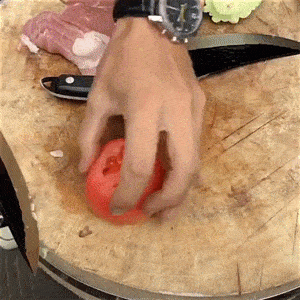 Designed To Last: This fascinating knife has the potential to be passed down for generations, thanks to its premium quality and great design.

Specifications:
Material: Stainless Steel
Function: Kitchen knife
Blade Features: Ultra-sharp
Knife length: 273 mm
Blade length: 146 mm
Blade width: 50 mm
Thickness: 4 mm


Package Includes: 1 KitchenMaster™ Stainless Steel Ultra Sharp Handmade Knife

Please allow 10-24 business days for the item to arrive. Please note: due to the ongoing global COVID-19 pandemic, some minor delays in product delivery are possible, we are doing our absolute best to make sure you get your products as soon as possible.
---