---
---

 Let The Door Close By Itself And Free Yourself Of Worries With Easyclose™ Punch Free Automatic Door Closer. An Open Door Will Let In Dirt, Bugs, And Dust, Pets May Go Outside And If The Room Has An Air-conditioner, The Temperature Will Go Up If The Door Remains Open. This Incredible Item Will Let All Doors Close Automatically
---


Punch Free & Quick Install: Hole-free 3M glue installation, firmness does not damage the wall, easy installation, high-temperature resistance.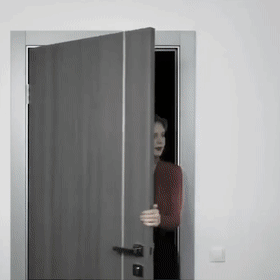 Strong Tensile Force: The high-quality P12 steel wire rope has passed 50,000 times of tensile test and rebound test, with strong tensile force.


800G Pull: Suitable for all doors, or doors with a slightly stronger closing force. Doors that open left and right, wooden and metal doors, residential and commercial doors, exterior/inner door closers, fire doors.


High-Quality Materials: Designed to be stable, wear-resistant, weather-proof, hydraulic, quiet, and a safety shut-off device.


Specifications:
800G Pull: If your door is heavy and you hope your door will close faster, you can select 800G Pull
500G Pull: If your door is lighter and you do not hope your door to close fastly, please select 500G Pull
Material: ABS

Product Weight: 220G

Wire Length: 1.2 meters / 47.24 inch

Product Size: (L x W x H): 6.3 x 6.3 x 1.6CM/ 2.4 x 2.4 x 0.6 IN 
Please allow 10-24 business days for the item to arrive. Please note: due to the ongoing global COVID-19 pandemic, some minor delays in product delivery are possible, we are doing our absolute best to make sure you get your products as soon as possible.
---