---
---
Rock your Style with the Giant Wireless Bluetooth AirPod Speaker!
This mind-blowing Giant AirPod is the most modern portable Bluetooth speaker, its 3D printed design has the most incredible features: True 360 Degrees Audio, TF Card Playback, Superior Bluetooth V5.0, AUX Mode, FM Radio, Hands-Free Calls, Long Lasting USB Rechargeable Battery, HD Microphone and perfect sound quality, so you can Rock the day and Roll the night!
---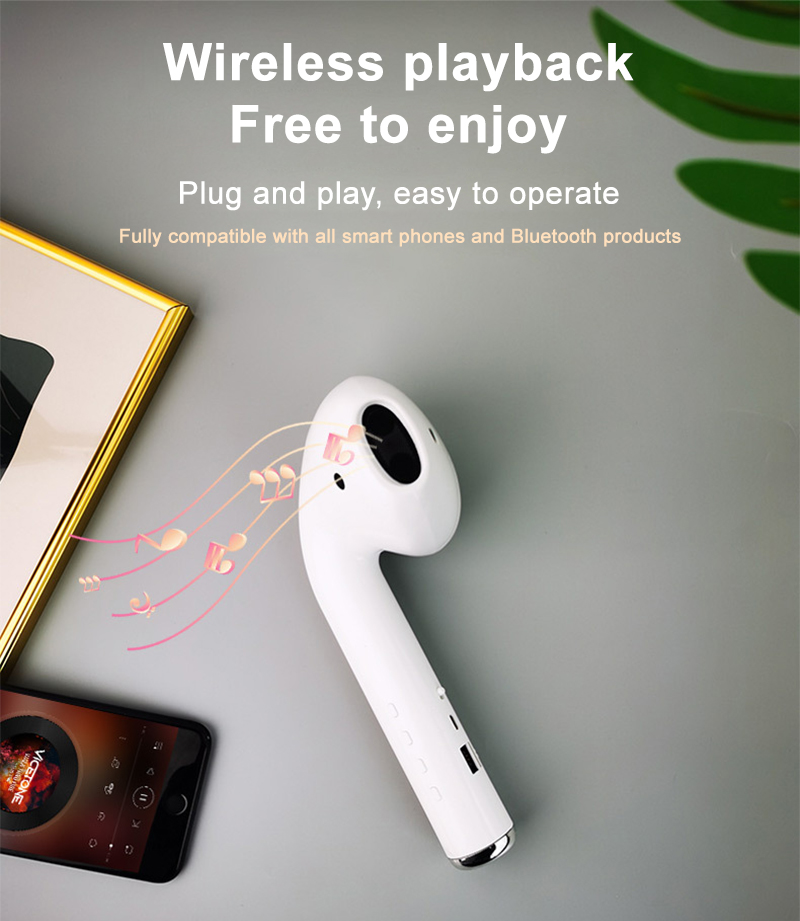 True 360 Degrees Audio:
Immerse yourself in sound all around you. As real as if you are there at a live concert or with the artist recording in a studio. With 360 Degree Audio, music has never been so immersive and so real.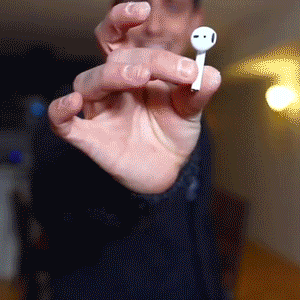 TWS (True Wireless Stereo):
What is TWS technology? Nowadays, we hear about it more and more: the term TWS or True Wireless Stereo refers to a technology that allows you to pair two audio devices via Bluetooth, meaning that it will transmit the L channel (left) and the channel R (right) separately. This is a revolutionary wireless speaker, that uses Bluetooth and integrates TWS technology, both for listening to music and for phone calls.
CVC Noise Reduction:
The Clear Voice Capture (CVC) technology is used for noise canceling and enhancing selective listening. ​If you are working in a noisy plant, walking in a chaotic city, or participating in sports, you can choose what to listen to and have a quiet conversation on your phone.


Superior Bluetooth V 5.0
The latest Bluetooth 5.0 provides a stable connection range up to 33ft with your Bluetooth devices. The superior Bluetooth connectivity enables easy hands-free communication. 

TF Card Playback:
A TF card slot is the same as a micro-SD slot, which is a memory card for storing information – in this case, your musical collection. Generally, these cards can store anywhere from 16 GB to 128 GB of information. It's up to you which card you select, but if you have a lot of music you're always best to go with the higher number. If you've got enough music to fill a 128 GB card that's one impressive music collection!
AUX Mode:
What is the AUX mode? Aux port enables the connection of older source devices that do not have a Bluetooth transmitting module built into them. Eg a cassette player or FM radio etc. To connect such a device with your Bluetooth speaker you will need an audio cable plugged into the Aux port.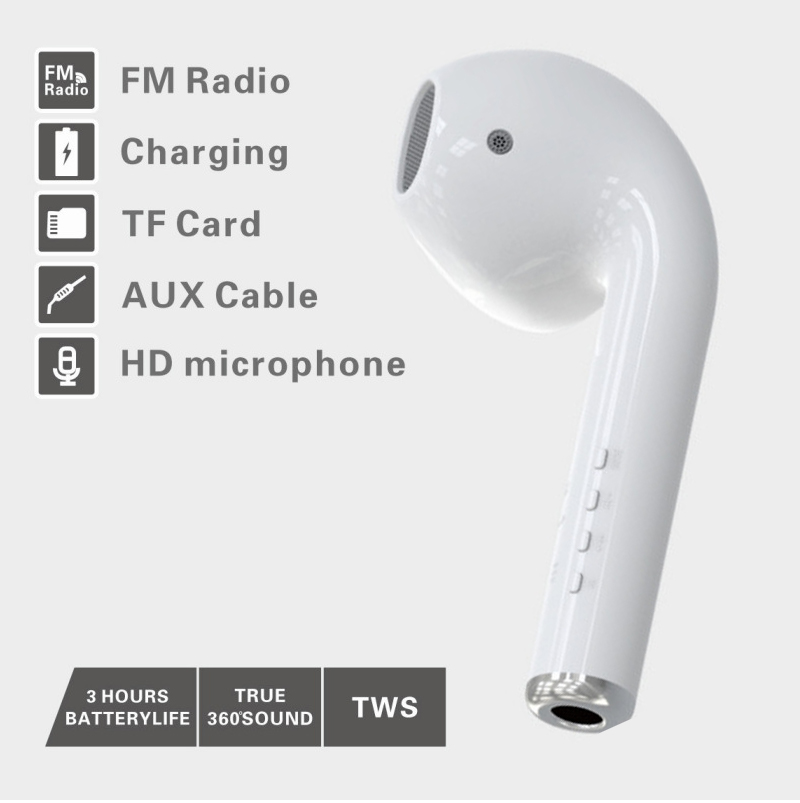 FM Radio:
This amazing compact portable Bluetooth speaker is packed with powerful sound and crystal clear FM radio sound. You can now enjoy your favorite tracks and radio stations anywhere!


Built-In Mic for Hands-Free Calls:
With the speakerphone setting, you can easily take calls from your phone. Providing you with another layer of convenience, this feature is perfect for conference calls and anytime you don't want to miss a call. When the phone rings, it usually fades out audio streaming.


Functional Compatibility:
Works with any device that has a standard 3.5mm headphone jack, such as computers/laptops/smartphones/tablets / mp3 and more.




10 Meter Distance Steady Transmission:
Giant Wireless AirPodSpeaker's Bluetooth V 5.0 uses a method called frequency-hopping spread spectrum so it can operate at a distance of 10 meters.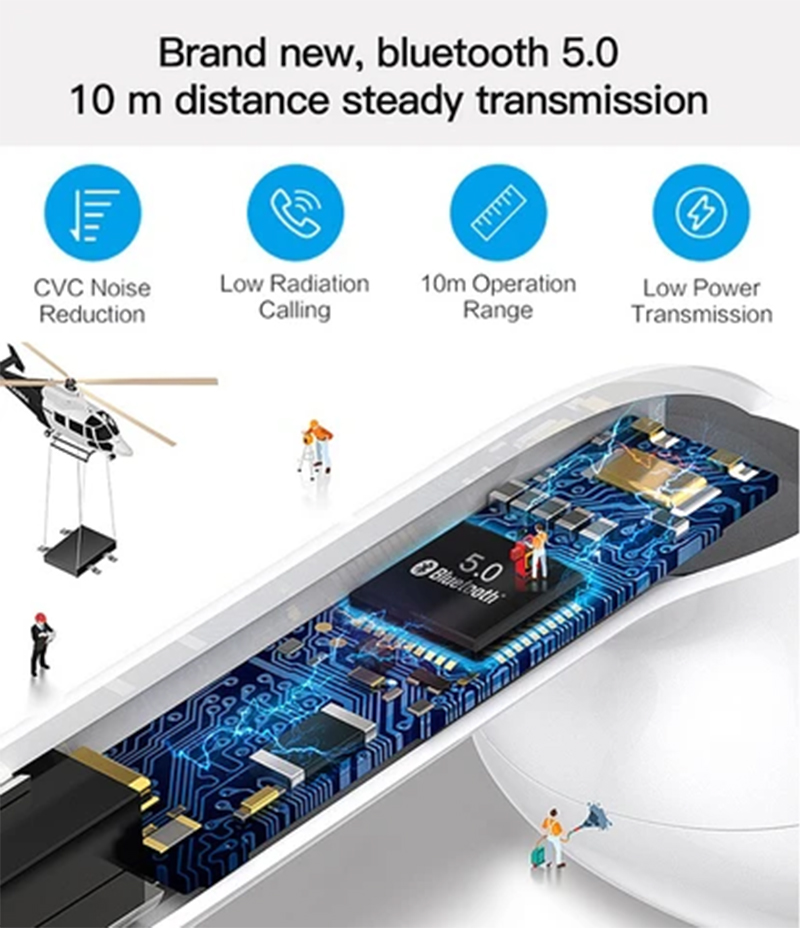 Long-Lasting Battery:
Enjoy the Giant Wireless Bluetooth AirPod Speaker Long Battery Life with an amazing 1200mAh large-capacity battery cells. This long-lasting battery allows you to play music for up to 3 hours, on a single charge.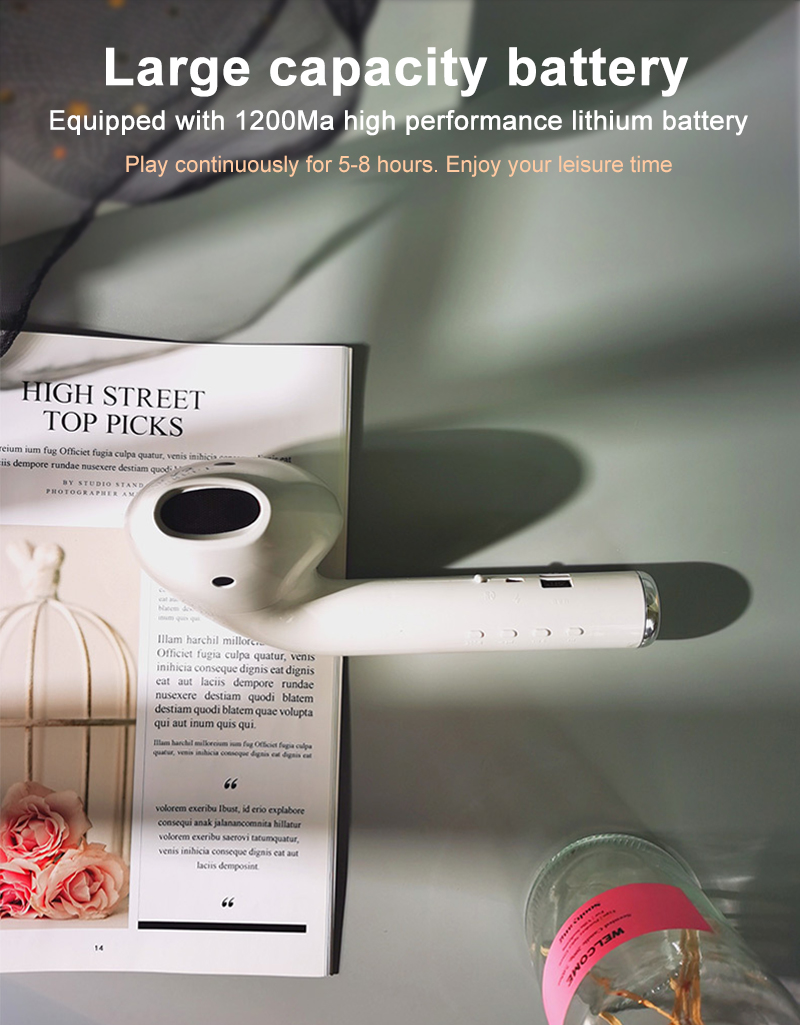 HD Microphone:
Giant Wireless Bluetooth AirPod Speaker uses a speaker microphone with HD Voice capability which significantly enhances the audio fidelity to ensure all transmissions are heard clearly. 


Rechargeable Battery with USB Cable:
Not near an electrical outlet? No problem! You can still charge your device via some portable speakers. Using the battery power of the speaker, a built-in USB port allows you to plug in your charger-so you can maintain power while you're on the go. 


Easy to use:
With advanced Bluetooth technology, this portable, Bluetooth speaker can be connected to your smart devices in less than one second so you can enjoy endless amounts of music anytime!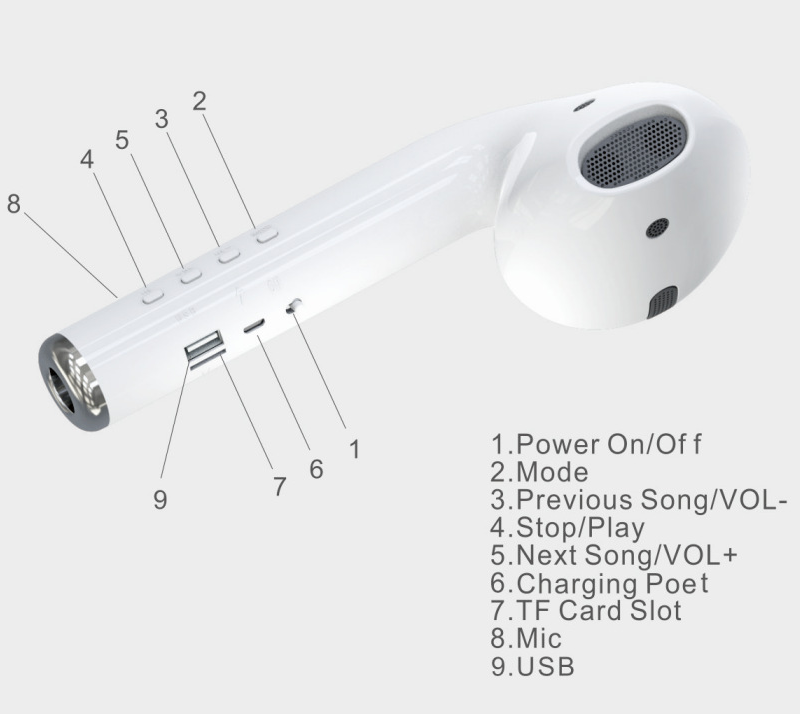 Specifications:
Size:22*10*9 cm/ 8.6* 3.9* 3.5 IN
Charge: DC 5V/1A-2A
Battery capacity: 1200mAh
Playback Time: 4H-8H
Bluetooth Version: 5.0
Audio Crossover: Full-Range
Frequency Range: 100Hz-20KHz

Please allow 10-24 business days for the item to arrive. Please note: due to the ongoing global COVID-19 Crisis most airports, postal offices and shipping companies worldwide are operating under various government limitations, making additional local delays in product delivery very possible, we are doing our absolute best to make sure you get your products as soon as possible.
---