---
---
These Furniture Silicon Protection Covers are suitable for various shapes of furniture legs!
They keep the floor protected from furniture scratches and prevent noise when moving furniture.
Designed with a strong grip and high-quality silicone, they will last for years to come.
---


FLOOR PROTECTORS: Protect Both Chair Table Legs and Floor From Damage. The Anti-Slip Bottom Prevents Scratches And Noise Without Leaving Marks. They are easy to Slip-On and give the furniture legs a Snug Grip Like a Glove.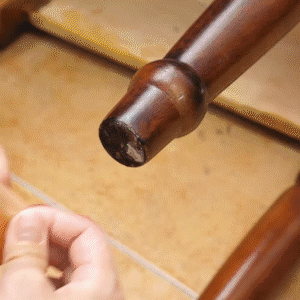 STRONG GRIP: They have a strong grip and remain in place.


HIGH-QUALITY MATERIAL: Durable Soft Silicone, 100% Nontoxic, Safe for Children & Pets, Fits Many Kinds of  Furniture Feet: Dining Room Chair, Bar Stool, Patio Chair, Kitchen Chair, Metal Bistro Chairs, Desk Chair, etc.

BEAUTIFUL DESIGN: Made of Transparent Silicone Gel, Could Blend In All Kinds of Home Design, You Will Hardly Notice Them With The Transparent Design.


SPECIFICATIONS: 
Color: Transparent, Dark brown 
Material: Silicone.
Sizes: 
L 3.0-4.5cm / 1.18-1.77 IN
S 2.0-2.8cm/ 0.7-1.10 IN

Please allow 10-24 business days for the item to arrive. Please note: due to the ongoing global COVID-19 pandemic, some minor delays in product delivery are possible, we are doing our absolute best to make sure you get your products as soon as possible.
---