---
---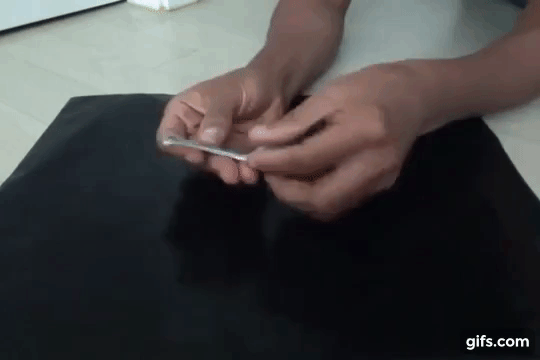 Sharp, durable, sleek and Smart!
The Nail Clipper makes cutting your nails much easier and with less effort thank to it's long handle design and innovative 360-degree rotating cutting head!
Now Available in a set of a special Set of 2 even smarter clippers!
1 X Large Smart Clipper - Perfect for Toes and Big Fingers.
1 X Small Smart Clipper - Perfect for Smaller & more delicate fingers
both clippers feature the same rotation head design, allowing you to effortlessly control the clipper and apply the necessary amount of force in clipping your nails, saving you effort, discomfort and possible injury!
---
Made of top quality stainless steel, never rusts,built to last a lifetime! with extreme hardness and super sharpness!
Comfortable Grip - Unique design prevents slipping and provides great leverage,great for seniors.
Length of Large Nail Clipper: Approx. 10cm / 3.9in (L * W * H)
Length of Small Nail Clipper: Approx. 8cm / 3.1in (L * W * H)
Need Just One Large Clipper? Click Here (14.45$)


Please allow 10-24 business days for the item to arrive. Please note: due to the ongoing global COVID-19 Crisis most airports, postal offices and shipping companies worldwide are operating under various government limitations, making additional local delays in product delivery very possible, we are doing our absolute best to make sure you get your products as soon as possible.
---